Hall of Fame Member Biographies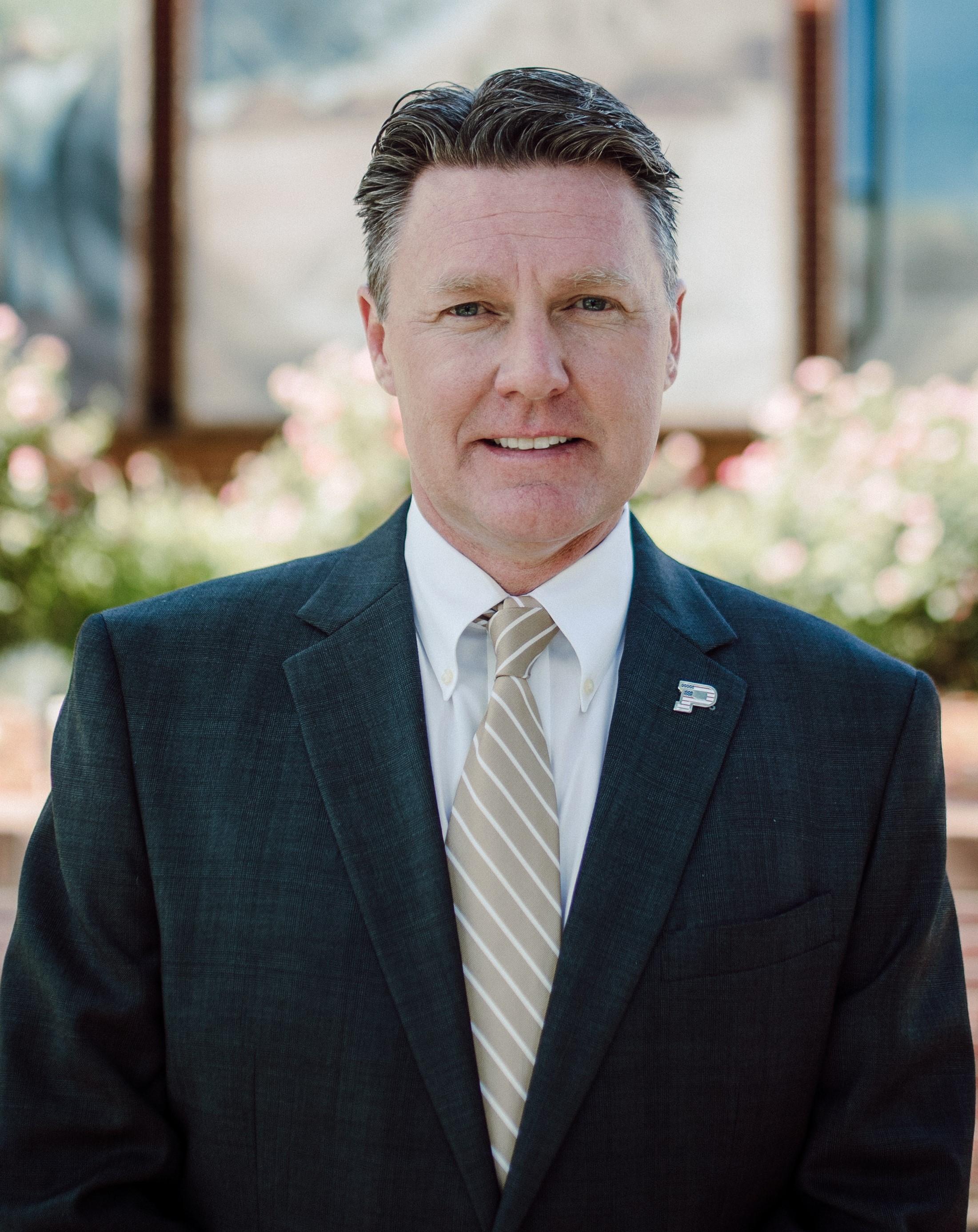 Tim Faltyn
Representing the fourth generation of a ranching family and the first to graduate college, Tim Faltyn has deep roots in the state to which he has given so much back. A Fulbright-Nehru Scholar, Dr. Faltyn's diverse educational pedigree includes degrees from Central New Mexico University, the University of Central Oklahoma, a doctorate in education from Oklahoma State University, as well as post-doctoral training at Harvard University.
A teacher by trade and at heart, throughout his long and distinguished career Dr. Faltyn worked his way up from adjunct faculty to full professor to administrative leadership in roles that have ranged from department chair to president.
As the 15th president of Panhandle State University in Goodwell, Dr. Faltyn has spearheaded significant growth in the institution's reputation all across the country. Since his inauguration in 2016, the university has achieved all-time highs in terms of its graduation rates, fundraising, enrollment growth, and U.S. News and World Report Rankings. In 2020, Panhandle State was ranked 26th in that publication's annual list of Best Colleges in the Western United States Region. Earlier this year, the university opened a state-of-the-art shooting sports complex centered around the John D. Groendyke Wildlife Conservation Center that will train student athletes and allow the Oklahoma Wildlife Department to education the public about firearms use, responsible hunting practices, and more.
Dr. Faltyn's commitment to embracing a collaborative vision for the institution's future has benefited every student, faculty, and staff member. By preparing the next generation of young people for success, he has enhanced the potential for economic development in the wider Oklahoma community.
Before taking up the mantle of president at Panhandle State, Dr. Faltyn had achieved similar results in graduation rates and fundraising, as well as notable enrollment and facilities expansion, during his tenure as President of Connors State College in Warner and Muskogee. During his five years at Connors, the community college was the only state institution to show growth throughout that period. Dr. Faltyn is only the second Oklahoman in state history to have served as president of both a state college and state university. Before his term at Connors, he served as the Vice President for Academic Affairs at Northeastern Oklahoma A&M College in Miami. In addition, he had previously worked in a number of administrative positions at OSU-OKC including Assistant Vice President of Academic Affairs, Division Head of Arts and Science, and the Department Head of Social Sciences.
Believing that we are better together than any one of us could ever be by ourselves, Dr. Faltyn can point to his service on several dozen community, state, and national boards and commissions as a major facet of his strategy for lifelong learning. Highly-regarded as an accomplished leader, teacher, writer, and speaker throughout his 25-year career, Dr. Faltyn has helped countless young people fulfill the promise of their potential through his dedication, tenacity, and enthusiasm. His exceptional teaching skills have been recognized with a Carnegie U.S. Professor of the Year Award.
Tim Faltyn currently lives in Goodwell with his wife Kelly and sons Max and Rex.