Hall of Fame Member Biographies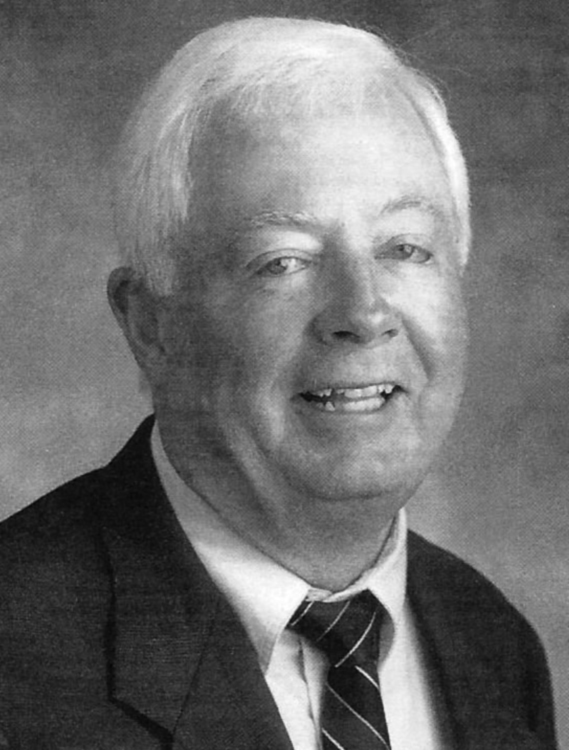 Paul Risser
Born in Blackwell, Oklahoma on September 14, 1939, Paul G. Risser beat his twin brother Jim into the world by just minutes. After graduating from Blackwell High School, he attended Grinnell College in Iowa and received his bachelor's degree in 1961. He would continue his education at the University of Wisconsin–Madison, earning his master's degree in 1965 and his doctorate in 1967.
Throughout his distinguished career, Dr. Risser held a wide variety of academic and administrative positions around the United States. Shortly after completing his Ph.D. in botany and soil science, Dr. Risser accepted a professorship at the University of Oklahoma, eventually rising to the position of Chairman of the Department of Botany and Microbiology. In 1981 he left OU to serve as chief of the Illinois National History Survey at the University of Illinois at Urbana–Champaign. After five years, he took up the role of Provost and Vice President for Research at the University of New Mexico. He then became the President of Miami University in Ohio in 1993, remaining there for three years before moving to Corvallis, Oregon, to serve as President of Oregon State University.
As the 13th president of Oregon State, Dr. Risser oversaw the construction of the CH2M-Hill Alumni Center, Halsell Hall, Richardson Hall, the $47 million renovation of the institution's Valley Library, as well as a significant expansion in enrollment and the creation of the OSU–Cascades satellite campus in Bend. In every one of his leadership positions, Dr. Risser received national recognition for encouraging student success, advancing high-quality programs, fostering strong research, and partnering with local and statewide stakeholders.
In 2003, Dr. Risser left Oregon and returned to his home state, taking up the role of Chancellor of the Oklahoma State System of Higher Education, leading 25 institutions of higher education and 10 constituent agencies. After three years, he left the State Regents office to become Acting Director of the Smithsonian National Museum of Natural History as well as the executive director of EDGE, Oklahoma's economic development agency. At the time of his death, he was serving as the Chair and Chief Operating Officer of the OU Research Cabinet, the Vice Chair of Grinnell College, Chair of Oklahoma's P-20 Council, and as a board member of the Smithsonian Institution.
An internationally renowned researcher, Dr. Risser's published more than 100 scientific papers and authored or edited six books in the fields of grassland and forest ecosystems, environmental planning and management, landscape ecology, global change. Heavily involved in numerous national and international professional organizations, he previously served as president of the American Institute of Biological Sciences, the Ecological Society of America, and the Association of Southwestern Naturalists. He was appointed a fellow of the American Association for the Advancement of Science in 1985 and of the American Academy of Arts and Sciences in 1994. That same year, he received an honorary degree from his alma mater, Grinnell College. He also served terms as the secretary-general of the Scientific Committee on Problems of the Environment in Paris, France, and as program director for Ecosystem Studies at the National Science Foundation.
Dr. Risser died July 10, 2014, at the age of 74. He and his wife Les have four sons and two step-daughters, as well as 14 grandchildren that he deeply adored.