Hall of Fame Member Biographies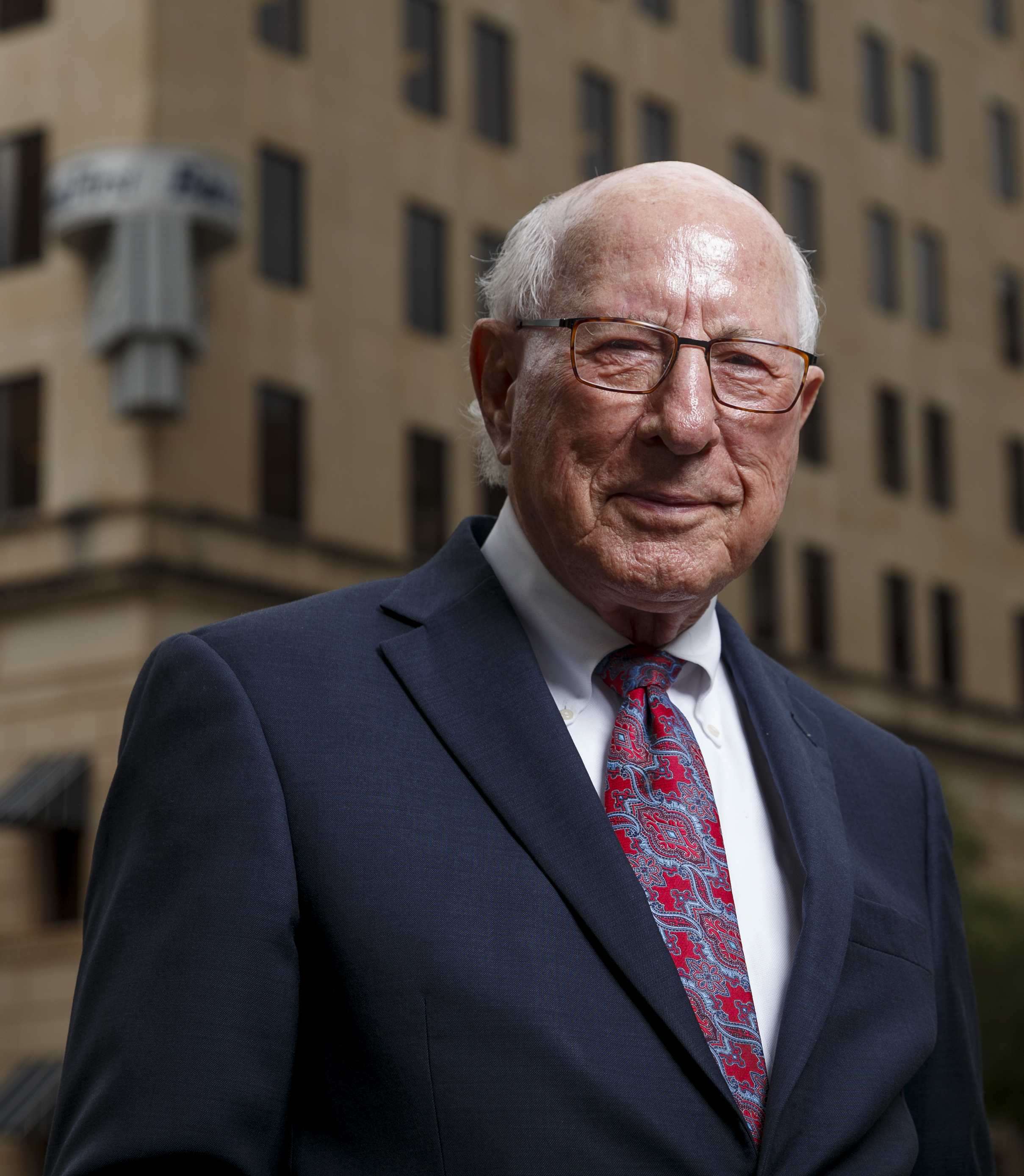 Gene Rainbolt
In 1962, Gene Rainbolt acquired his first financial institution, First American Bank in Purcell, Oklahoma. Three years later, he purchased Federal National Bank in Shawnee, and in 1967 he and a group of investors started to strategically obtain banks throughout Oklahoma, which led to the formation of United Community Corporation, the state's first multi-bank holding company, in 1985. In 1989, the corporation founded Bancfirst, which is now the largest state-chartered bank in Oklahoma, serving 59 communities across the state and holding assets worth over $12.6 billion. Rainbolt's company also owns Pegasus Bank, with three locations in Dallas, and Worthington National Bank, with one location in Arlington, one in Colleyville, and two in Fort Worth, Texas.

Rainbolt is a graduate of the University of Oklahoma, and his alma mater has honored him on multiple occasions, including with the Distinguished Service Award and an honorary doctorate. In 1999, he was inducted into the Oklahoma Hall of Fame and has received additional honorary doctorates from Oklahoma Baptist University, Oklahoma City University, and Oklahoma Christian University. A strong advocate of improving and diversifying the Oklahoma economy, Rainbolt has worked long and hard to improve health, education, access to capital, and develop Oklahoma's infrastructure system. One of his most recent projects is enhancing the entrepreneurial course offerings and activities available at universities across the state.
Throughout his career, Rainbolt has served as president of the Oklahoma Bankers Association, chairman of the Oklahoma Academy for State Goals as well as the Oklahoma State Chamber of Commerce, and he was also the former director of Leadership Oklahoma and the Great Expectations Foundation. He was a founding director of Calm Waters, a non-profit which provides a variety of low-cost counseling services in the Oklahoma City area, and he has served on the governing boards of numerous civic, economic development, chamber of commerce, youth, medical, zoological, arts and banking organizations. He is a member of the Leadership Council of the Charles and Peggy Stephenson Oklahoma Cancer Center and recently served on the Board of Visitors of M.D. Anderson Foundation. Rainbolt and his family are committed supporters of the University of Oklahoma, the University of Oklahoma Health Sciences Center and Oklahoma Medical Research Foundation.
If there is a single driving ambition and philosophy throughout Gene Rainbolt's life, it is the establishment of an Oklahoma in which every child has the opportunity to become all he or she can be. He and his late wife, Jeannine, have two children, seven grandchildren and two great-grandchildren, which he considers to be the highlight of his highly distinguished life.