Hall of Fame Member Biographies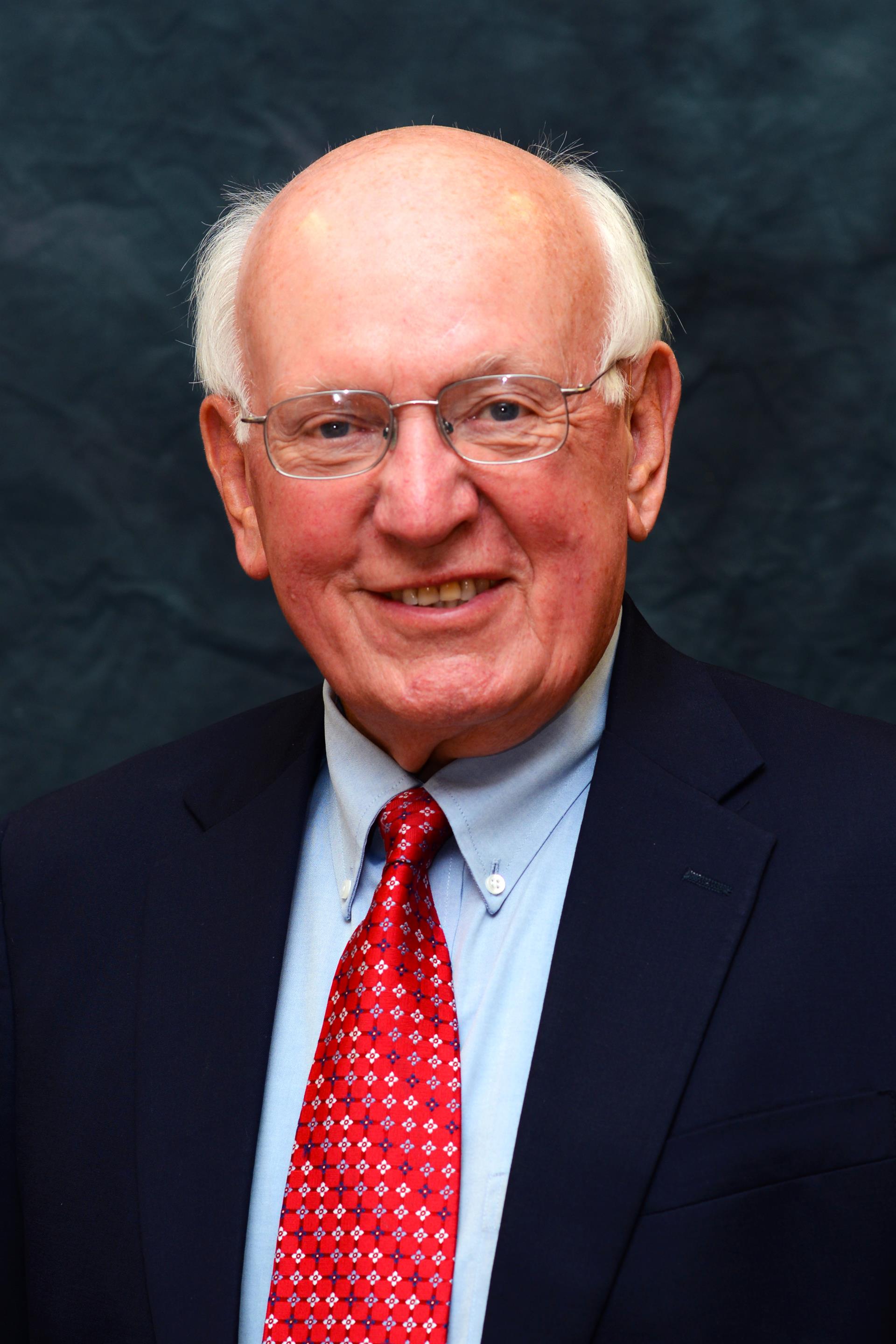 Bert Mackie
Originally from Ames, Oklahoma, Bert Mackie attended the Ames Public School and was very active in 4-H, Future Farmers of America and basketball. He holds a bachelor of science degree in accounting and finance from Phillips University in Enid, having returned to college as a non-traditional student.
A mainstay in the Enid community for many years, his strong leadership skills and gentle ability to influence others has made him the "go-to guy" for many local, state, and national projects. Thanks to his extensive knowledge and experience in an exceptionally broad number of areas, Mackie has helped to improve the city of Enid in terms of finance, public utilities, health care, education, postal operations, communications, government relations, industrial development, policymaking, long-range corporate strategy, and more tactical corporate decision-making. Many grants and other public funding would never have come to the town without Mackie's leadership and business acumen.
Bert Mackie has dedicated his entire five-decade career in banking to the same financial institution: Security National Bank of Enid. Starting work in June 1962 in the bookkeeping and proof departments, he held various positions in every single one of the bank's departments before becoming President in 1990. In 2006, Mackie stepped down from the presidency and took up the role of Vice Chairman of the bank's board of directors, a position which he continues to hold to this day.
A passionate and tireless advocate for higher education in northwestern Oklahoma—the most rural area of the state—Mackie has led fundraising efforts for student scholarships, most notably through the annual Enid Higher Education Scholarship campaigns. He has also been a board member of the Northwestern Oklahoma State University Foundation, the Northern Oklahoma College Foundation, the Enid Higher Education Council, and served a term on the Oklahoma State Regents for Higher Education from 1977-1989.
In 2011, Northern Oklahoma College formally dedicated their planetarium as the Bert and Janice Mackie Planetarium in recognition of the many lives that the couple has touched through their dedication, leadership, service, and support of NOC in particular, Oklahoma higher education in general, and of the Enid community. Mackie has also been honored with an Honorary Master of Law degree from Northwestern Oklahoma State University for his extraordinary work to improve the state.
Mackie has dedicated over 35 years of service to education as a co-founder and past president of the Oklahoma Foundation for Excellence, a nonprofit organization that supports academic excellence in the state's public schools. He has also served on the board of trustees of the Oklahoma Academy for Goals, the Board of Governors of St. Mary's Regional Medical Center, the Garfield County Joint Industrial Foundation and Enid Economic Coalition, as well as working as an asset manager for the Hamm Financial Group and as Director of ONEOK, Inc. In 2016, he was selected as Vice Chairman of Oklahoma Tomorrow, a nonprofit organization designed to educate both the public and the Legislature about the importance of funding the state's higher education system.